License
Community
BangDB 2.0 community version is based on BSD 3 license which allows users to use BangDB 2.0 free of cost, the way they would like to use it. Part of it also aligns with the Open Source license model.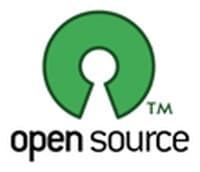 BangDB 2.0 Enterprise edition comes with enterprise commercial license and please get in touch with us to know more about it. Please visit the contact page or send an e-mail to info@bangdb.com or sachin@bangdb.com
Enterprise License
All features of BangDB is covered in the enterprise license. There are two kinds of enterprise license.
Enterprise License Basic
Enterprise License Custom
The details for these licenses are available at pricing page
The basic difference between these two licenses are in support level and also at co-develop level.
There are three different licenses available :-
L1 [ included in the platform cost]
KT (Knowledge Transfer) - 4 hours [ one time]
DevOps, deployment support - 2 hours [ one time]
Monitoring tools for the infrastructure - 2 hours [ one time]
Hot fixes as needed - ongoing
On-going monthly 8 hours of support
L2 [ in addition to the platform cost]
All that is covered in L1, in addition
Owning the infra/deployment monitoring & management
Managing upgrades, updates, backup for database
Integration support
15 USD per hour per head - 40 hours per week, min 2 engineers
We can add more engineers as needed, depending upon size of deployment
L3 [ in addition to the platform cost]
All that is covered in L2, in addition
Build solutions, apps along with customer team - additional L3 engineers as required
Pre-sales and Sales support from BangDB/Tech perspective
YY USD per hour per head - 40 hours per week, min 2 engineers
15 USD per hour per head - 40 hours per week, min 2 engineers
We can add more engineers as needed, depending upon size of deployment
Please get in touch with us to figure out the value, it depends on nature of work